Amazon Web Services (AWS) has come out with a number of new features to compete with the likes of Google, Microsoft, and a litany of other cloud service provider's push into the enterprise user space. Google has had Google for Work for quite some time. Microsoft introduced Office 365 within the past couple of years and Amazon has added many of the same features — just offered as separate pay-as-you-go services.
Now they are getting into the chat scene. Google Hangouts, Microsoft Skype, and Citrix GoToMeeting beware. AWS has introduced it's own live video, screen sharing, and messaging (unified communications cloud service): Chime. It features pretty much everything you can do in the other big players' meeting applications – multi-person meetings with call/phone-in conferencing, text chat, video and audio chat, screen sharing, meeting recording, etc.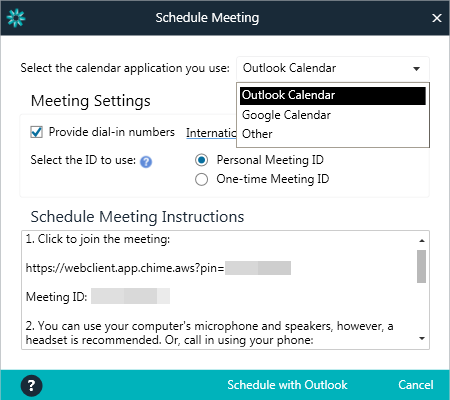 The Basic Edition is free but limited to certain features (like no multi-person meetings). The Plus Edition is $2.50 per person (user) per month and includes email domain management, 1GB of message retention storage, and Active Direction integration. The Pro Edition is $15.00 per person (user) per month and allows meetings of up to 100 people. There is a 30-day free trial of the Pro Edition.
https://aws.amazon.com/blogs/aws/amazon-chime-unified-communications-service/
All good an well, however I do have to wonder about Amazon's pricing. Amazon is usually one of the lowest when it comes to cloud computing, storage, and other services. However, adding up the cost of all their enterprise / at-work services costs way more than Google at Work or Microsoft Office 365's enterprise per-user pricing. They don't seem to offer features that really WOW beyond what you can get with the competitors. If you are an AWS enterprise services user I ask you to "Chime" in, in the comments. Let me know what lead you to pay more for Amazon's services over one of the cheaper "all-in-one" more-highly-integrated competitor's' services. Inquiring minds want to know.